EMBER
Kor
U.S. Premiere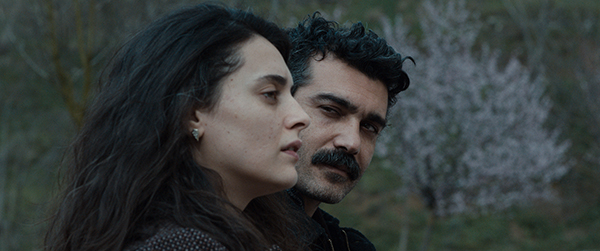 After suffering a breakdown, Emine's husband, Cemal, travels to Romania in search of work. When he is detained there, Emine finds herself on her own with a sick child in urgent need of surgery. At the workshop where she takes on hand-stitching work, Emine runs into Ziya, her husband's former boss. Given his one-time feelings towards the woman, who ultimately chose to marry Cemal, Ziya can't pretend to be indifferent to her plight, and so he takes on payment of the child's surgery. After drinking too much one night, Ziya calls Emine and says he wants to see her. Emine lets him into the house and goes to bed with him. But is she motivated by a feeling of attraction towards him or merely by gratitude?
When Cemal returns to Istanbul months later, everything looks better than he expected. Emine has a job in a ready-to-wear workshop and their child is in good health. But the astronomical hospital bill he stumbles across by chance leads him to discover that Ziya paid the child's operation. Cemal loathes Ziya, blaming him for all the suffering he has been through. He is also insanely jealous of Emine.
Selected Festivals and Awards
Asia Pacific Screen Awards (2016)
International International Film Festival (2016)
Toronto International Film Festival, Canada (2016)
Talinn Black Nights Film Festival, Estonia (2016)
Rotterdam International Film Festival, The Netherlands (2016)
Dubai International Film Festival (2016)
Istanbul International Film Festival (2016)
Mumbai Film Festival, India (2016)
Director ZEKİ DEMİRKUBUZ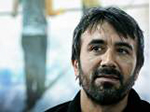 Zeki Demirkubuz (Isparta, 1964) graduated from the Istanbul University Faculty of Communications. He directed Block C, his first feature film, in 1994. He first gained the notice of film critics with Innocence and The Third Page. This was followed by the successful reception of Fate and Confession, both of which were screened simultaneously in the Un Certain Regard section at the
Cannes Film Festival. Destiny (2006), the prequel to Innocence, was followed by Envy (2009), Inside (2012) and Nausea (2015).

Filmography:
Ember / Kor (2016)
Nausea / Bulantı (2015)
Inside / Yeraltı (2012)
Envy / Kıskanmak (2009)
Destiny / Kader (2006)
The Waiting Room / Bekleme Odası (2003)
Fate / Yazgı (2001)
Confession / İtiraf (2001)
The Third Page / Üçüncü Sayfa (1999)
Innocence / Masumiyet (1997)1994)


SUNDAY, APRIL 2, 2017
3:00 pm
Remis Auditorium
Museum of Fine Arts
465 Huntington Avenue, Boston
DIRECTOR PRESENT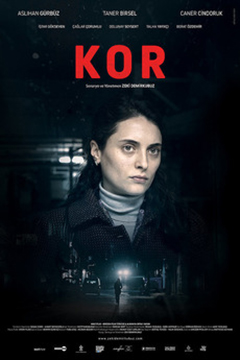 Directed by
Zeki Demirkubuz
Cast
Aslıhan Gürbüz, Caner Cindoruk,
Taner Birsel, İştar Gökseven,
Çağlar Çorumlu
2016 / 115 min.
with English subtitles