2014 | 2013 | 2012 | 2011 | 2010 | 2009 | 2008 | 2007
2007 BOSTON TURKISH FILM FESTIVAL
EXCELLENCE IN TURKISH CINEMA AWARD
Zeki Demirkubuz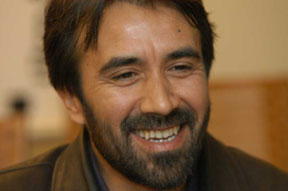 We are proud to initiate a first in North America by the Boston Turkish Film Festival Excellence in Turkish Cinema Award and we are delighted to present our first award to internationally acclaimed filmmaker Zeki Demirkubuz.
"... an auteur with a genuine spiritual sensitivity ... one of the world's few convincing existential filmmakers"

"... works of genius elevate the soul." 

Peter Keough, Boston Pheonix
Director Zeki Demirkubuz will be present at the award ceremony which will take place before the North America premiere of his film, "Destiny" (Kader) on Sunday, April 1, 2007, at 3:45 p.m. 
Born in Isparta in 1964, Demirkubuz is a graduate of the Istanbul University Department of Communications. He began his career as an assistant to director Zeki Okten. His first film, Block C (C Blok), and his later works have mainly been based on original screenplays conceived and written by Demirkubuz himself. 
Demirkubuz first gained the notice of film critics and international audiences with Innocence (Masumiyet) and later with The Third Page(Ucuncu Sayfa), which were screened at numerous film festivals in Turkey and Europe, including the film festivals of Venice, Locarno and Rotterdam. 
This was followed by the successful reception of Fate (Yazgi) and Confession (Itiraf), and both films were screened at Un Certain Regard at Cannes. Fate and Confession, are the first two features in Tales About Darkness, a trilogy set to conclude with The Waiting Room (Bekleme Odasi). With Fate and Confession, Zeki Demirkubuz has become the first director to have two films screened at the same time in Cannes. Demirkubuz won a FIPRESCI (The International Federation of Film Critics) Award and the Best Director Award at the Istanbul Film Festival for Fate and Confession. Fate also won Best Director and Best 3rd Film awards, and the Jury Special Award at the 38th Golden Orange Film Festival in Antalya, Turkey. Zeki Demirkubuz won the Best Director of the Year Award with The Waiting Room (Bekleme Odasi) in the Istanbul Film Festival on April 24, 2004, which had its North America premiere at the 3rd Boston Turkish Film Festival in 2004. All Demirkubuz films have been screened in various Boston Turkish Film Festivals in previous years.
Filmography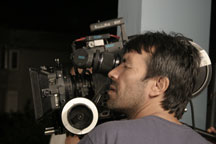 Destiny / Kader (2006)
The Waiting Room / Bekleme Odasi (2003)
Confession / Itiraf (2001)
Fate / Yazgi (2001)
The Third Page / Ucuncu Sayfa (1999)
Innocence / Masumiyet (1997)
Block C / C Blok (1994)