Artist Statement: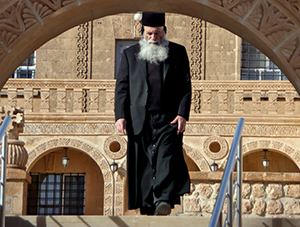 "There are those for whom photography is an art and there are those for whom photographyis a journalistic tool; for me, as a dedicated traveler since my youth, photography has been my notebook to capture what I see... to share what I capture." -- Erkut Onart


ERKUT ONART was born in Edremit, Turkey; he graduated from Galatasaray Highschool and earned his undergraduate degree from Political Science Faculty of the University of Ankara. After completing his graduate studies in the University of Nancy, France and John Hopkins University in Italy, he joined Turkish diplomatic corps in 1964. Since then he's held various diplomatic positions in the UN in New York, USA; Accra, Ghana; Tabriz, Iran; Luxembourg, Luxembourg; Manama, Bahrain; Geneva, Switzerland; Rotterdam, Netherlands. After retiring in 2002, Erkut Onart dedicated his time to traveling and photography.
Erkut Onart's photography depicts the beauties of nature, the colors of diverse cultures and the details of everyday life. He had a large number of solo exhibits all over the globe, including major cities of Turkey as well as abroad: Rotterdam, Amsterdam, Dordrecht, Geneva, Luxembourg, Vilnius, Beirut, Aleppo, Rhodes, Batum, Odessa, Minsk to enumerate from an incomplete list.
Special thanks to the Ministry of Foreign Affairs of the Republic of Turkey for their support.
Co-presented with Howard Thurman Center at Boston University